More Lake Time!
March 9, 2010, 4:26 pm
Filed under:
trips
Tripawds is a user-supported community. Thank you for your support!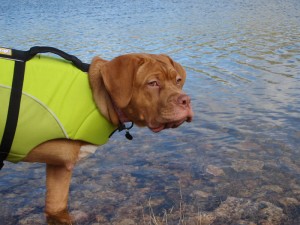 Nows that the weather is warmer an the floweres is coming out, moms is taking me to the lakes more 'cause she wants me to be real comforble around waters. I thinks I might wait til the waters warms up a bit more afore I gets too comforble…. My bro and sis likes it, though. and I got to spend more time checkin out the flowerses. They is tasty.
6 Comments so far
Leave a comment
Leave a comment
Line and paragraph breaks automatic, e-mail address never displayed, HTML allowed:
<a href="" title=""> <abbr title=""> <acronym title=""> <b> <blockquote cite=""> <cite> <code> <del datetime=""> <em> <i> <q cite=""> <s> <strike> <strong>