Oh my dog…..ocean
Tripawds is a user-supported community. Thank you for your support!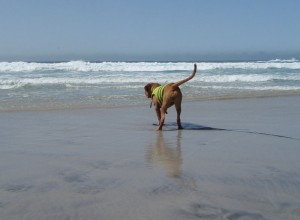 Foster moms wokes us up early todays and packed all our lake toys so I gots real excited about it, then we were in the car for so long I fells asleep agin and whens I woke up, we were at the biggest lakes I ever seen!!!! Moms calls it the pasifics. I calls it awesome.

Moms also says that this pic of me is the definitions of 'monkeybutt' and so mines is the best.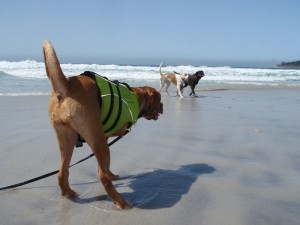 6 Comments so far
Leave a comment
Leave a comment
Line and paragraph breaks automatic, e-mail address never displayed, HTML allowed:
<a href="" title=""> <abbr title=""> <acronym title=""> <b> <blockquote cite=""> <cite> <code> <del datetime=""> <em> <i> <q cite=""> <s> <strike> <strong>