Backyard Hijinx
We has not hads much snows this years, so I hads to finds a new hobby to keeps me in shapes. An today my momsa broughts home some good dirts an I helps her by spreadings it arounds an compactins it. Iz my jobs, m'kay?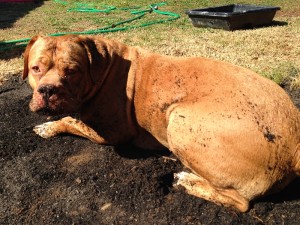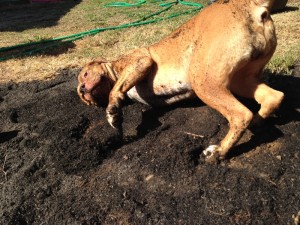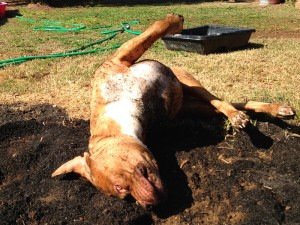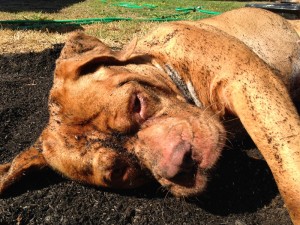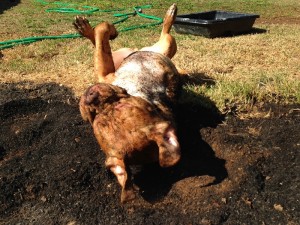 2 Comments so far
Leave a comment
maximutt 02.21.14 @ 8:04 pm

Rosie, did your Momsa say whether that was regular dirt, or "special" dirt? Because I'm thinking maybe you smelled a bit after that roll around. But, as always, it looks like you had a ton of fun!
Leave a comment
Line and paragraph breaks automatic, e-mail address never displayed, HTML allowed:
<a href="" title=""> <abbr title=""> <acronym title=""> <b> <blockquote cite=""> <cite> <code> <del datetime=""> <em> <i> <q cite=""> <s> <strike> <strong>