Happy Snowbeast Day!
November 25, 2010, 4:17 pm
Filed under:
trips
Tripawds is a user-supported community. Thank you for your support!
Momsa loaded us up this mornins an droves us up to the trail for Musick Meadows near shaver lake an the snows was really soft an deeps an it was soooo beautifuls! It did makes us get tireds prity quicks an so then we had to walks behind momsa while she mades more trails an I tried to gets her to carry me back, but she saids since I'm a big girls now I gotta do my bestes. an We're in trainin so I can builds up to goin ski'in. An now we is homes an there is foods smell but i'm havin a hard time stayin awakes. Happy SnowBeast Day fellow tripawds!!!
WAITS fer ME!!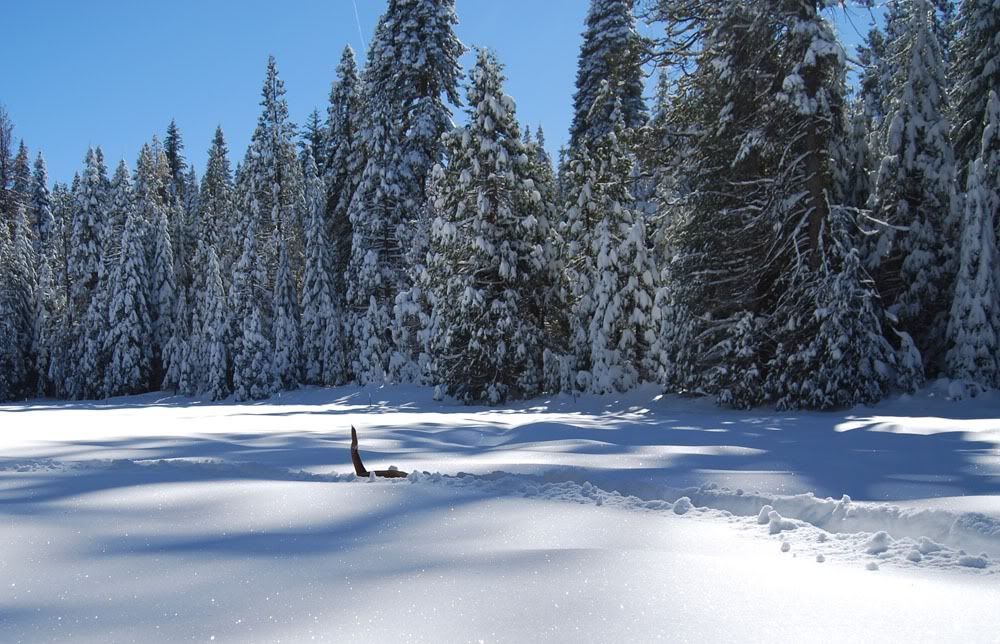 Me an My Big Sis

momsa breakin trails for us